Prva realizacija danesjutri: Pusarnitz, Koroška, Avstrija
…
Verzija s pet  enotami z lepim stanovanjem na vrhu objekta s teraso (Penthouse)
Obisk vzorčnega objekta v Pusarnitz-u po predhodni telefonski najavi!
T + 43 664 380 44 12, office(at)heutemorgen.at
…
Zmanjšanje potreb za ogrevanje glede na avstrijski OIB Standard: 13.050 kWh/leto oziroma 5,65 ton CO2, kar je enako približno 31.000 prevoženim kilometrom z avtomobilom.

…
Realizacija v letu 2016
.
In detail:
Realisation: Four units and a beautiful apartment with terrace
Net Floor Area: total 290 m² plus 150 m² terrace, balcony, pergola and storage rooms
Outer shell: Intelligent timber frame construction with upgraded insulation included
Load bearing walls and ceilings: CLT or dry construction planked with gypsum fibre boards
U-Value: 0,08 W/m²K (ventilated facade), 0,09 W/m²K (plaster facade)
Heating demand: 11,1 kWh/m²a
Reduction of heating energy demand according to the Austrian OIB standard: 13.050 kWh/a or 5,65 tons of CO2 , which equals 31.000 car-driven car kilometres.
"todaytomorrow" is a construction system that can be realized with every construction material and energy standard.
…
Where does this "todaytomorrow" come from?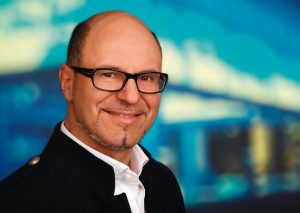 Christof Müller
As Weissenseer we construct , with "Intelligent Skin", a world optimised for our clients in which to live and work. We stand for healthy, sustainable building with ecological and energy efficiency, quality and trust. In this way we assume responsibility for the future, for our children and for the next generations.
…
Christof Drexel
Our latest technology is ideal for todaytomorrow. An integral solution (heating, ventilation, hot water and cooling), optimised for highly efficient buildings. The flexible solutions and combinations possible are suitable for many applications.
…