First realisation of "todaytomorrow" in 9812 Pusarnitz, Carinthia, Austria of:

…
Viewing of the show house in Pusarnitz after prior registration by telephone!

T +43 664 380 44 12, office(at)heutemorgen.at
…
…
Initially, it was planned to create a company building for offices and apartments.  However, this flexible system led to a building with four units and a beautiful apartment with a terrace.
One of the biggest challenges is to find suitable companies who are able to assemble appropriate components in a contemporary way. Together with all the collaborating companies, it was possible to develop this concept. As a result, the new brand "todaytomorrow" was born.
The entire housing technology required a sophisticated system. The new compact device x²A9, provided by the company Drexel und Weiss (heating, comfort ventilation, hot water, cooling), was made for todaytomorrow. These flexible and modular combination possibilities are appropriate for various types of application. Moreover, the entire electric installation and media system with their main and sub-distribution points provide maximum adaptability, as well as fire protection and alarm equipment and intercom. Above to that, the energy demand is particularly low and with its own photovoltaic system, the building is nearly energy self-sufficient. In elaboration is still a future orientated energy management system from storage medium until e-mobility.

Thanks to the high performances of the collaborating companies, a beautiful first sample house of todaytomorrow was built.
…
If you want to know more about todaytomorrow or visit the sample house, feel free to contact us!
…
Construction period – faster than a speeding bullet!
Excavation before Easter, shell in three days, completely finished from the outside in June, terraces and floors in summer, doors and furniture in autumn…and everything during the year 2016!
…



…
Even though it doesn't look like it, the first "todaytomorroy" is completely made of timber and a real "energy-revolution-house".
…
In detail:
Realisation: Four units and a beautiful apartment with terrace
Net Floor Area: total 290 m² plus 150 m² terrace, balcony, pergola and storage rooms
Outer shell: Intelligent timber frame construction with upgraded insulation included
Load bearing walls and ceilings: CLT or dry construction planked with gypsum fibre boards
U-Value: 0,08 W/m²K, 0,09 W/m²K
Heating demand: 10 kWh/m²a
Reduction of heating energy demand according to the Austrian OIB standard: 13.050 kWh/a or 5,65 tons of CO2 , which equals 31.000 car-driven car kilometres.
"todaytomorrow" is a construction system that can be realized with every construction material and energy standard.
…
Where does this "todaytomorrow"
come from?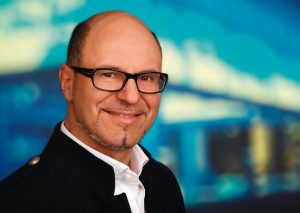 Christof Müller
As Weissenseer we construct , with "Intelligent Skin", a world optimised for our clients in which to live and work. We stand for healthy, sustainable building with ecological and energy efficiency, quality and trust. In this way we assume responsibility for the future, for our children and for the next generations.
…
Christof Drexel
Our latest technology is ideal for todaytomorrow. An integral solution (heating, ventilation, hot water and cooling), optimised for highly efficient buildings. The flexible solutions and combinations possible are suitable for many applications.
…